I'm now Google certified 😉

During October 2015, I had the opportunity to participate in one of Google's Digital (Marketing) Masters Academy. The academy was taught by some Google experts in the field. The academy included training on the Fundamentals of AdWords, Advanced Search Advertising, Advanced Display Advertising and Google Analytics. The content of the training goes beyond just Google advertising and includes material on the digital landscape as a whole.

In order for me to be certified, I needed to complete and have at least an 80% pass rate for the exams on Google AdWords and Google Analytics plus one of the other exams. This will qualify me for an official Digital Masters Academy certificate and proceed with other parts of the program.

I did the Fundamentals of AdWords exam which had 100 difficult questions, the Advanced Search Advertising exam which had 98 difficult questions and the Google Analytics exam which also had 70 difficult questions. The exams were done online via Google partners

Below are the screenshots of the certificates

Google AdWords
View online copy

Google Analytics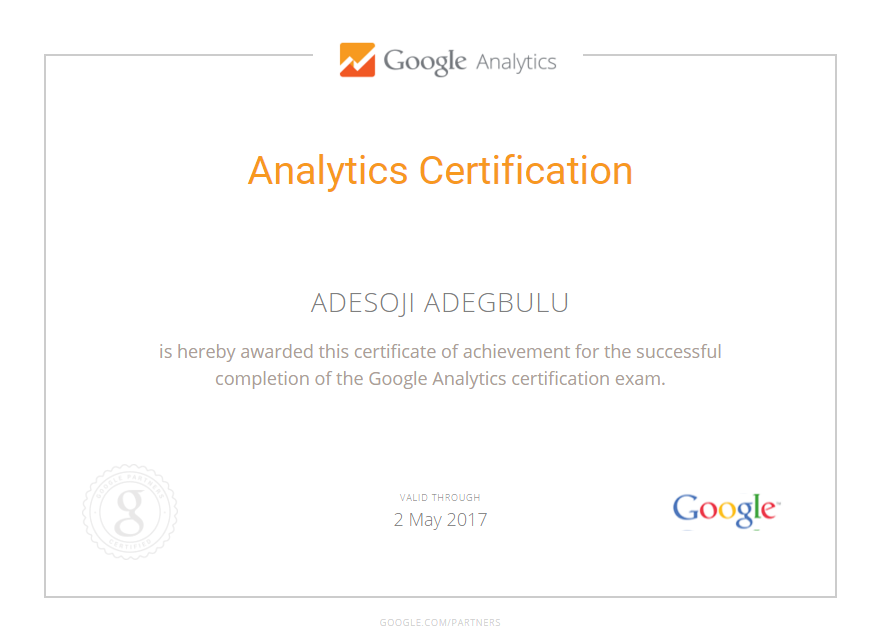 View online copy

Google Advanced Search Advertising
No official certificate for the Advanced Search Advertising exam but here is a picture of my exam scores.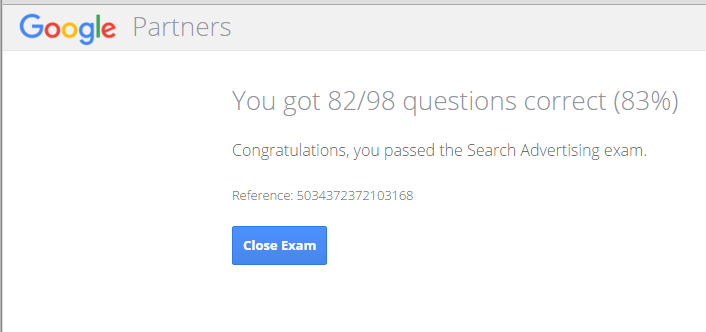 However, to be a Google partners master, I'm still going to be doing the exams and get at least an 80% score on Display Advertising (100 questions), Video Advertising (74 questions), Shopping Advertising (63 questions) and Mobile Advertising (70 questions)