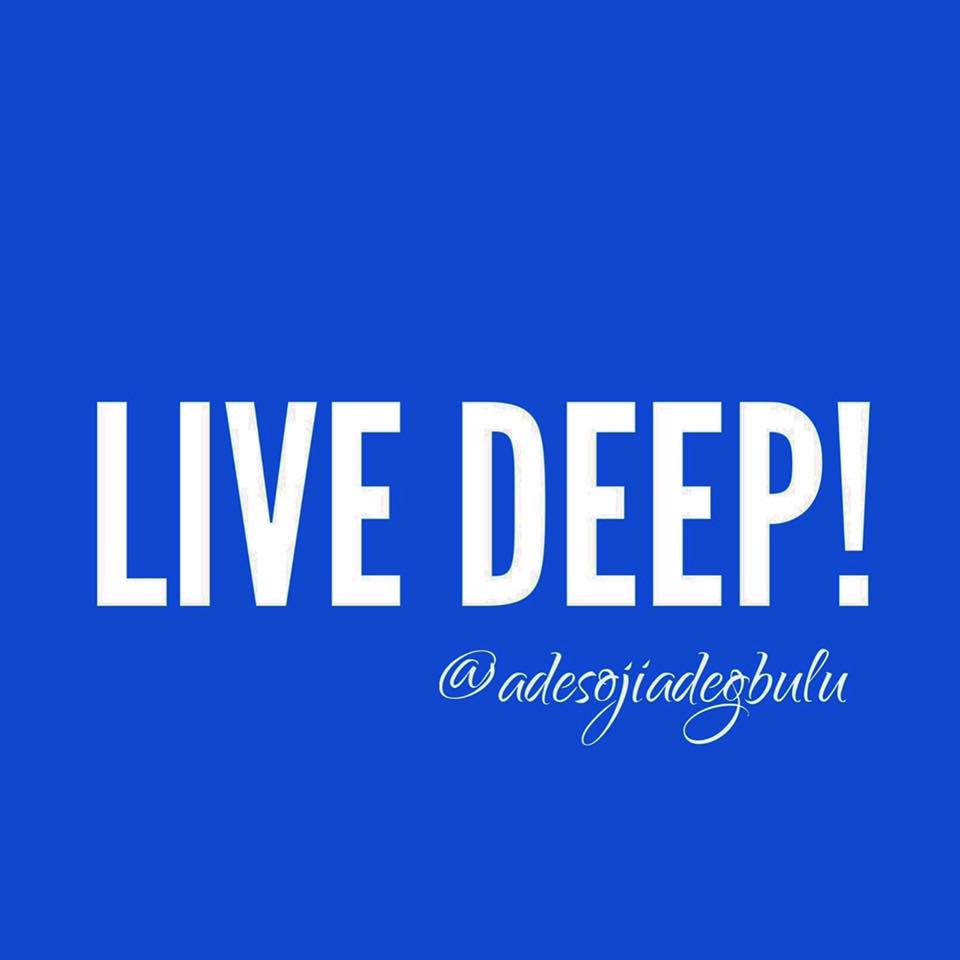 Live Deep!
You're more than meet your eyes. Make a resolve to live a deep life. Live life to the full extent. Live NOW!
Live Deliberately
Live Extraordinarily
Live Exceptionally
Live Passionately
Life is tough but you get to decide how you live it. Here's your permission to live life on your terms. Do you!
With Love,
Adesoji