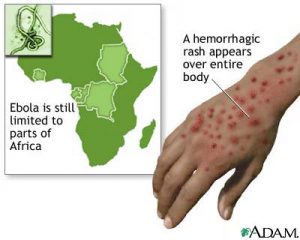 The ECOWAS Heads of State and Government summit held in Accra on Thursday, June 10th 2014 has directed the establishment of a solidarity fund to support the fight against the deadly Ebola virus. Oil-rich Nigeria has committed $3 million to the fight against the disease which has claimed hundreds of lives. According to the proposal on how to spend the money, one million dollars would be allocated to Guinea, $500,000 to Sierra Leone with Liberia also receiving $500,000. Half a million dollars would be given to the West African Health Organization (WAHO) to help adopt a regional approach to counter the Ebola virus. The remaining one million dollars would be lodged in the ECOWAS Pool Fund for Ebola.

Chairman of ECOWAS, John Mahama at the close of the 45th Ordinary Session of the Economic Community of West African States (ECOWAS) Heads of States and Government, asked other Member States and the international community to endeavour also to contribute towards the Solidarity Ebola fund.

About 467 deaths out of 759 Ebola virus cases were reported in Guinea, Sierra Leone and Liberia as at June 30, this year. The disease has remained a major health concern for many African states.