On April 19, 2018, tech pioneers, public sector leaders, and development partners gathered to discuss what it will take for Africa to build a sustainable, secure, and inclusive digital economy. This was part of the World Bank live event titled "Spring Meetings" on Development topics. It was an online event from April 17 – 21, 2018.

As an African who is interested in National Development and Digital Economy, I found it useful to watch and learn from the like of Jim Yong Kim (World Bank Group President), Jeff Weiner, (LinkedIn CEO) and Tony Elumelu (Investor, Philanthropist and Founder of Tony Elumelu Foundation).

Jeff Weiner discussed the role of technology in digital economy development for developing countries. Tony Elumelu shared his perspectives about African entrepreneurs in digital technology and digital economy. He also mentioned a few barriers to address for Africa to become a leader in the digital economy. The event also included speakers like Philippe H. Le Houérou (CEO International Finance Corporation), Ursula Owusu-Ekuful (Minister of Communications, Ghana), Uzziel Ndagijimana (Minister of Finance and Economic Planning, Rwanda), Omobola Johnson (Honorary Chair, Alliance for Affordable Internet), Seni Sulyman (Vice President of Global Operations, Andela), Bilha Ndirangu (COO, Africa's Talking) and Gugulethu Mfuphi (Senior Anchor, CNBC Africa) who was also the moderator.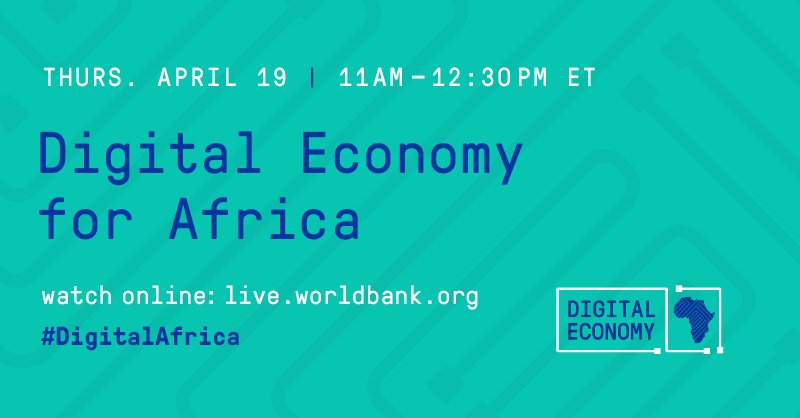 The event is concluded but you can watch the recorded version below. You can also download and keep a copy if you want.

The event on Digital Economy was not the only events. There were others about topics about technology disruption, climate business, human capital, empowering women, SDG, big data, online platforms etc. You can access them on the Spring Meetings 2018