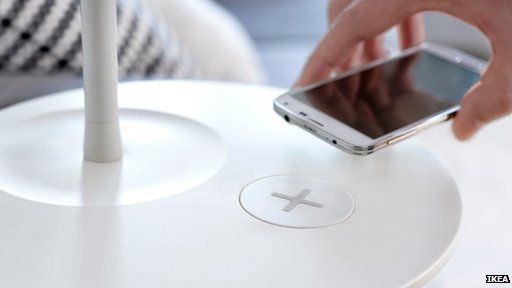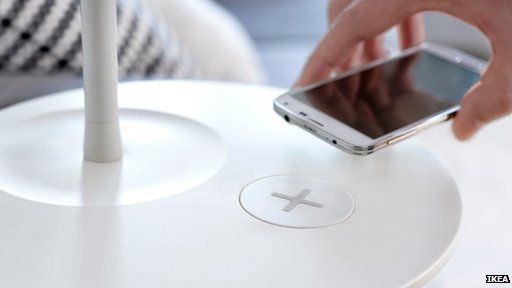 Furniture giant Ikea has unveiled a range of furniture fitted with wireless charging spots for mobile devices. The Home Smart range will initially include lamps, bedside tables and a coffee table as well as individual charging pads for any surface. Ikea has used the wireless charging standard QI. Environmental group Friends of the Earth urged caution over the recyclability of such products.

Environmentalists said they hoped recycling was a priority for designers incorporating wireless charging equipment into their work. "A key principle that manufacturers of furniture with built-in wireless charging technology should consider is that the furniture is designed to be easy to disassemble for upgrade, reuse, repair or recycling," Julian Kirby, resource use campaigner at Friends of the Earth, told the BBC.

"Disposable electric toothbrushes are one example of a terrible product design in those respects – it's virtually impossible to separate out the tech from the batteries and plastic casing which means valuable and often toxic materials are dumped in landfill or burnt in incinerators."

Ikea said in a statement that its wireless charging products are "easy to fraction at end of life".

"By adding wireless charging to home and office furniture, we minimise the amount of separate chargers needed," it added.