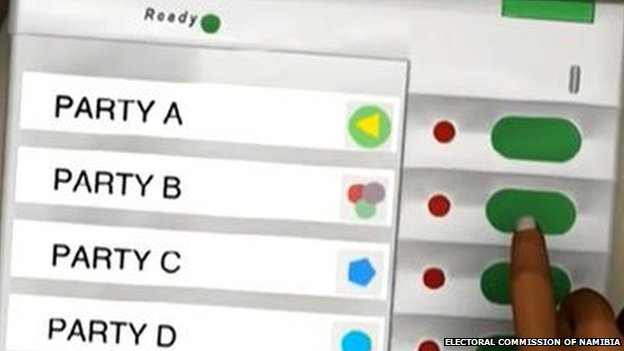 Namibians voted today, Friday 28th November, 2014 in what is considered the first ever national e-Vote (electronic voting) in Africa. The ruling South West Africa People's Organization (SWAPO) was forged from the embers of the anti-colonial and anti-apartheid struggle in Namibia. SWAPO is expected to retain power in the country it has run since independence from South Africa on 21st March 1990. Polling nationwide began with voters standing in long lines before daybreak.

The e-Vote machine was easily understood by younger people while someone had to explain a little bit to the older Namibians.

Around 1.2 million Namibians are eligible to cast their ballots at nearly 4,000 electronic voting places across the vast desert nation.