There are several tools created for you to improve your brand's digital marketing efforts. This list contains some of the ones I have tried and which I think will be useful for you. These tools can also be used to improve your site's performance, analyze your digital experience and more. Take a look at them and choose the tools that match your digital marketing needs.
The Digital Marketing Tools
1. Consumer Barometer


This tool shows how people around the world use the internet. It contains online research and resources that digital marketers can explore to find country-specific data on consumers' preferences and insights into how the consumers make their purchase decisions. Amongst other things, you can use this tool to create your own custom analysis to understand the role of the internet in the lives of key audiences segments. Make sure you select the appropriate country and filter by demographics to parse data to fit your needs. [open tool]
2. Display Benchmarks



If you display campaigns, this is a good tool to gain a better understanding of how your brand's display campaigns perform against the industry at large. You get to see the snapshot of the global click-through rates for different countries. By simply clicking on a country, you will get a report of the display campaigns performance including the users' interaction and attention. You can also go a deeper level by analyzing regions within a country etc. [open tool]
3. Predictive Search
You can quickly see how people are searching for your brand or your competitor's brand using this tool. Basically, you need to open an incognito window on your browser. This helps to prevent your search history to influence the results you will get. On the incognito window, open Google.com and start typing your brand's name in the search bar followed by "is" to see what words autocomplete. You can try several combinations of search terms included with your brand's name. This helps to have a power list of what people are searching for about your brand. You could create content/product/service etc that matches the search term and provides value for whoever is searching for your brand.
4. Market Finder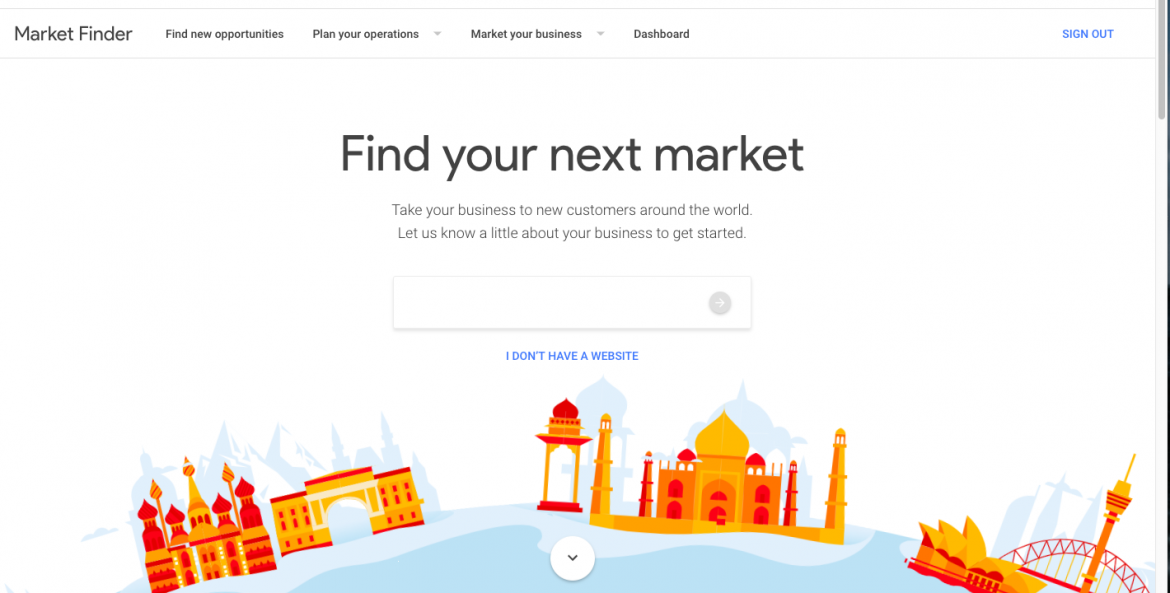 This tool helps your brand to identify the next global market to pursue. In addition, you get access to data and consumer insights that your brand can use to put together a master international business or marketing plan. The tool recommends the best market for your business with insights into how your potential customers use the internet. It also provides data such as your potential customers' disposable income. You will also get to access guides and resources to plan your next steps and navigate areas such as international payments, logistics etc. [open tool]
These tools are not all you need but they give the results you want. Use them as a stepping stone to what you really want to achieve with your digital marketing efforts. Each tool is guaranteed to give your insights you can explore for your brand's competitive advantage. Make use of them of someone else will.