BizzyBody is acclaimed to be the "Nigeria's largest online event directory and event multimedia solutions outfit. Basically, it is an event directory website that pools events and happenings around the country and at other locations outside of the country.
The BizzyBody App is Here!
If you are looking for events to attend or 'gatecrash', BizzyBody is the site you should check regularly. BizzyBody helps you find a gig in seconds! And to make your experience better on-the-go, BizzyBody App is set to launch on Thursday, March 1st, 2018.

I've been following the growth of BizzyBody and I am happy to inform you first of the launch of the app. By the way, the founder is someone I know (very) well.

To mark BizzyBody's 2nd anniversary, the social app called 'The BizzyBody'.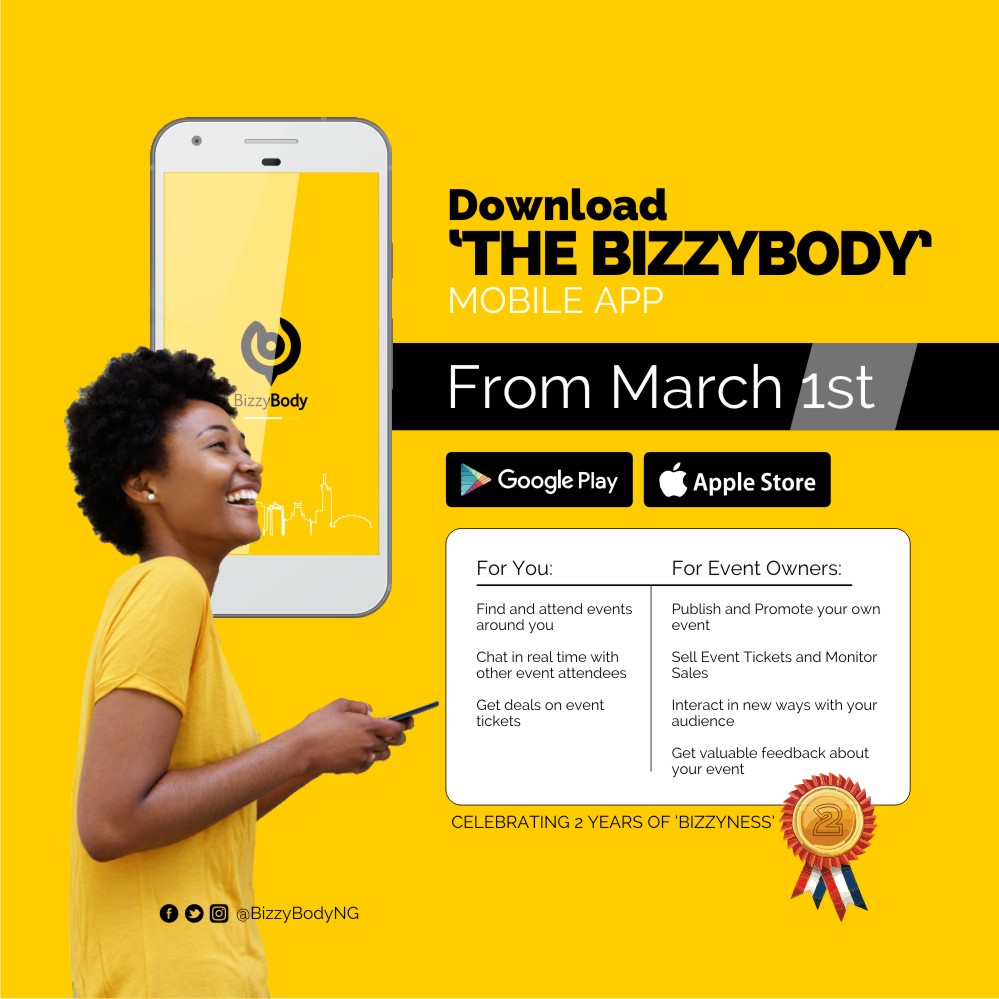 This mobile app hopes to be the best thing that will happen to the Nigeria Event and Entertainment Industry this year, as it hopes to bridge an enormous gap in the event business value chain. 'The BizzyBody' also hopes to be the average Nigerians phone buddy with interesting features that will get every prospective event attendee glued to the app. – Ayeni Oluwaseun, founder BizzyBody

Sign up as an early bird to get access to its most exclusive features. Go to ► the app download page

By signing up as an early bird, you get surprising features which are limited users who signed up before the launch on March 1, 2018. You also gain exclusive access worth of N20,000 to the App Launch Party with your favorite celebrities.
[button color="black" size="big" link="http://app.bizzybody.ng" icon="" target="true" nofollow="true"]Click here to sign up for the app[/button]